" I knead what you need! "
*Available by Appointment Only!
To LOGIN = Press any of the
GREEN

buttons and then click "Sign In".
Returning Clients - Please Login using the same email that you provided at setup!
(the one where you have been receiving reminders/receipts)
New Clients - Press any of the

GREEN

buttons and select the service, date, and time desired. When prompted, Create an account using an active email address. Also, entering a cell phone number will allow you to receive helpful appointment reminders!

Specialized
Practicing since 2006. With over 6yrs of clinical massage experience working under chiropractors and physicians, my focus has been on treating pain and injury.
Caring
I know what it is to be broken. I know what it is to be pulled from the fire, still covered in ash. We all need help sometimes. I love to help and am grateful that I can!
Professional
From the nice location, uplifting conversation, soft-tissue manipulation, or patient education... I run a proper and professional operation!
Convenient
With my direct line available, online booking system, and email & text reminders, making an appointment has never been easier! Call or message me anytime.

Effective
Tired of receiving the
" Fluff n' Buff " ??
Come get a few well-placed elbows you poor thing!
I break rocks.
Knowledgable
The heart of the prudent gets knowledge; and the ear of the wise seeks knowledge. A man's gift makes room for him, and brings him before great men.
Proverbs 18:15-16
Personal
Visits are by appointment only and are always private. You will have the full office and my full attention to yourself for the entirety of your session.
Brandy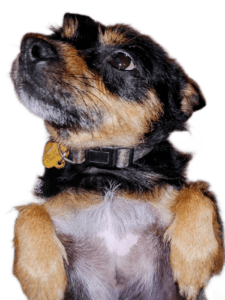 Adam is one of the most highly skilled massage therapists I've been to. He's not afraid to get to the level of intensity I need. So glad I found him.... read more ❤️

Blossom Tichenor


April 26, 2022

Adam is absolutely skilled at what he does. So grateful to find someone that truly cares about healing his clients.

Shelby Kalin


April 5, 2023

Excellent service, Adam came in on his day off to start a course of treatment for me. Very professional and knowledgeable, a definite 5 start review - I would recommend... read more to anyone, and I do not normally do reviews !!

Martin Sims


April 26, 2022

Great masseuse🤩 My husband and I enjoyed our first time visit. Adam did not disappoint. Firm massage how we like it. Highly recommend.

PA More


March 15, 2022

Adam is hands down the best massage therapist I've ever seen. He actually listened to me regarding my areas of pain and focused on those areas rather than giving me... read more a generic head to toe massage. I've dealt with moderate-severe back pain for years and he is the first one to truly give me any sort of relief. I will absolutely be a regular customer and will recommend him to everyone I know.

Caitlyn Brown


May 20, 2022

I left feeling 100 times better than when I arrived. I told Adam my pain points, and he focused on them and provided much needed relief.

Jerry Beauman


July 28, 2022

I received a massage package from my husband for Christmas and WOW, hands down the best massage I have ever had. He worked on places I didn't know needed to... read more be addressed. I have carpal tunnel and he made a huge difference in helping me with my symptoms. I will definitely be back!

Kristin Kuzik


January 26, 2023

Fantastic deep tissue massage!! I came in with a a limp from back pain, and left feeling much better. I will become regular.

Johnny Shores


July 31, 2022

Hands down the most therapeutic massage I have ever received. Adam is a gifted massage therapist and I highly recommend him to anyone.

Kristopher Barnes


March 15, 2022

Adam is awesome! It was my first time getting massage from him today and I normally don't leave a review here. However, I need to give him one because I... read more really appreciate his hard work. He spent a whole hour fixing the pain and numbness on my left arm. Every touch was like he could see all my knots through my skin! My left arm was pretty bad that a one-time massage won't fix it, but I start to feel better already. I'm prepared for the after-massage pain that will follow for the next 2 days 🤣. Thank you, Adam! 🙏🏼

Niratchara Namnit


November 16, 2021

Adam is AMAZING! Visiting Cocoa Beach and after a tough day at Disney he came to our rental and gave my sister and I an amazing massage. For her, it... read more was he first on the balcony facing the ocean. For me, my shoulders were completely locked up. His expertise in neuromuscular skeletal, deep tissue work was exactly what I needed. One of the best therapists I have ever had!

Indigo Kashmire


April 26, 2022

Adam is awesome at therapeutic /medical massage. He focuses on finding and breaking up scar tissue and knots. Amazing always.

R C


January 26, 2023

The man works wonders! Recently had a hamstring injury and had been doing PT for about a month and recovery was going very slow. After just a single session with... read more Adam, that changed. Not only did it help relieve the pain and stiffness but also helped speed up my recovery time! Adam is extremely knowledgeable and makes you feel comfortable the second you walk in. He really gets to know you and works with you to identify any problem areas or pain points in order to work through them and get you feeling your best. As a personal trainer, I am a big believer in massage therapy not only for helping to recover from injury but also to help prevent it and keep the body in the best condition possible. I recommend message therapy to every one of my clients and I will definitely be referring future clients to Adam! Could not recommend him more highly!

Kateri Brooks


December 16, 2021

Adam is a great massage therapist. His intuitive massage skills bring great relief in pain and mobility. Adam is the most effective medical massage therapist I have encountered. You will... read more not be disappointed.

Karen Ungania


March 15, 2022

I was visiting the area and decided to see if I could find someone to do a medical massage to help with my neck, shoulder, and arm pain and tightness.... read more Adam was quick to respond to my messages, and spent time making sure all of my issues were addressed. He was very conscientious and thorough in his approach. I cannot believe how much better I felt afterwards. One of the best massages I've had in my life. Highly recommend!

Alisha Powell


April 19, 2023
" Bodywork has a place in medicine as a primary form of treatment and diagnostics. "
I offer in-patient therapy and therapeutic home visits (upon request) that are convenient, affordable, and effective. Together, we will work to find and manage lasting relief from pain and chronic conditions.
I love massage and have been practicing since 2006. Most of my career has been lived in clinical settings, working closely with chiropractors and physicians.
My gift is expressed by a deep and precise pressure, a strong yet gentle touch, and an empathetic intuition.
I have a friendly and compassionate personality yet maintain strict ethical and professional boundaries.
I am not your average massage therapist.
I perform actual therapy.
If You Have Any Question,
Feel Free to Text or Call 321-522-1485
"Please leave a message. I am often In-Session during business hours and may not promptly answer. But no fear! I will get back to you ASAP!"
- Adam LMT